We are here to help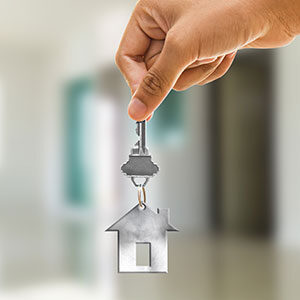 Are you a home owner, commercial property owner, property manager, attorney, public adjuster, roofer, or contractor?
We have helped many residential and commercial property owners, condominium complex's, resorts, and mobile home owners navigate their way through roofing and insurance claim projects.  From the time of loss throughout your building process, our goal is to be your primary point of contact so our expertise will help you level the playing field and get your property back to its pre-loss condition in a timely manor.
Contact us today so we can start with a free initial consultation to figure out how you can best benefit from our services.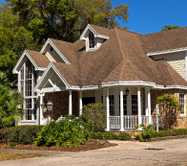 Residential & Commercial Roofing
Our network of roofers and insurance adjusters are all screened & reviewed.  Regardless if you are needing a roofer for a typical leaky roof, or if your residential or commercial property has obtained damage due to a weather event, we are here to help.  From inspections, to estimate writing, and roof repairs or replacements, we try and offer a very personalized experience, while constantly looking for opportunities to add value to your project.  Building projects and insurance claims can be a lengthy and complicated process; we want to be your trusted service to help assure you have received all the money you're entitled to, and that your property is brought back to it's pre-loss condition.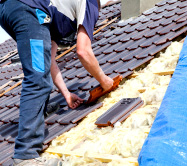 Tarping or Restoration Services
Many times with roof and property damage, roof leaks occur!  Do you have any water in places it should not be? Call today to speak with one of our in-house certified IIRC and Applied Structural Drying Technicians!  You may need a dry-out, some restoration work, or tarping, and many times if your home is insured www.roofclaims.com or a network partner can get paid directly from your insurance company to complete these needed emergency services.  We always try our best to save our clients as much out of pocket expenses as possible.  Our restoration technicians and all of our network partners are equipped with the latest technology and equipment from air movers, dehumidifiers, air scrubbers, thermal cameras, and drones for any needed areal views, along with expertise in dealing with this emergency and frustrating situation.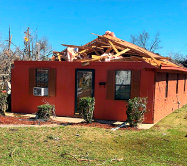 Property Damage
When your home or commercial property obtains damage we understand this can be very stressful, inconvenient, and costly!  Our professionals at www.roofclaims.com will understand your current problems and are here to help!  Our goal is to be your trusted concierge for all of your roofing and insurance claim needs.  Once you obtain property damage you should contact us so we can hear more about your properties damage, get a understanding if this involves a insurance claim, and figure out your rebuilding process.  Through our in-house services, and partner network with leading experts in their specific fields we take great pride in dealing with complex building projects and insurance claims!  If your property has received damage due to a storm, hurricane, hail, tornado, or fire, we want to hear more!  With years of experience and having dealt with $1,000,000's in insurance claims we take great pride in serving our clients!